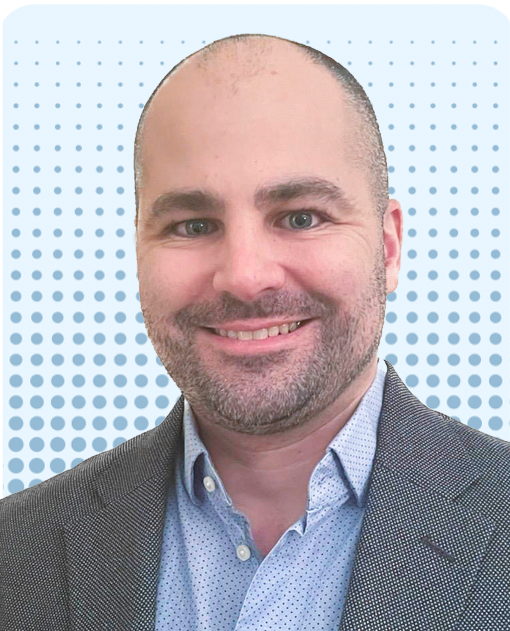 Jay embodies what it means to be a successful Project Manager. He is a meticulous planner with a demonstrated history of having successfully managed the on-time implementations of five State-Based Marketplaces which has earned him significant expertise in implementing health insurance technology in the public sector. His experience reflects a consistent record of success, combining great attention to detail with an ability to see how smaller tasks fit into the bigger picture, while exhibiting strong leadership in promoting a sense of accountability within the project team. Jay excels at delivery planning and execution, and working closely with client leadership, vendors, regulatory agencies such as CMS, and other stakeholders to ensure that project deliverables are complete, accurate, and on schedule. Let's learn a little bit more about the man behind the plan.  
How do you support the team at GetInsured?  
I typically work on new state exchange implementations, which is truly exciting. Being able to help states take control of their health insurance markets is something that I find incredibly gratifying. When a state client is transitioning from healthcare.gov to a state-based marketplace, for example, I will develop the implementation schedule and project plan for Design, Development and Implementation, outline processes for deliverables, set up governance models, and execute knowledge transfer training sessions with our clients as well as any subcontractors working on a particular project. I keep both our clients and internal teams updated on the implementation progress and whether our deliverables and milestones are on track.
What's one thing that you've learned while working with state clients?  
There is no typical state organization or typical implementation. On paper, Requests for Proposals (RFPs) may read very similarly, but the needs and policies that drive each state can have wide variations. Given our experience in standing up state exchanges, we offer guidance on best practices and critical activities to focus on during an implementation. However our success is ultimately due to our team's ability to be flexible so that we can adapt to meet each client's individual needs.  
Can you describe your most challenging implementation, how you overcame hurdles, and what the end result was?  
There was one implementation that came with some late policy decisions that would come with equally late technical additions. With a planned November launch and changes that wouldn't be finalized until late summer, this meant that we had a large piece of functionality that needed to be scoped and started in anticipation of a "go" decision, but with the added ability to pull the plug and remove the functionality if it ended up being a "no go". 
We had to do a lot of work to identify risk mitigation strategies during the various design sessions, with the other pre-existing go-live activities running in parallel. This had implications on the Product Managers since they had to complete this complicated design very rapidly, on the Dev team since they had to rush to get the new functionality ready and working during limited additional sprints, and on the QA team since they essentially had to test the go-live release for the platform twice, with and without the tentative functionality. 
Ultimately, in order to limit the risk to go-live, the decision was made to handle this project as a phased release, with a post release patch for Phase 1 and a post-OEP release for Phase 2. This decision allowed us to get the go-live release tested and deployed with additional functionality added later.  To get approval from the client, we had to design a detailed document that took close to two months to put together and receive tentative approval from the state, with final approval coming just one month before final testing needed to occur.  
In the end, the state-based marketplace came together and had a successful go-live, which was a major feat considering the extremely condensed timeframe the entire project took place in. We also were able to successfully deploy Phase 2, as planned. This was an incredible accomplishment for our team and the state client, whose policy initiative we had brought to fruition. 
What do you love about the technology industry?   
I really like being around creative people and I enjoy the problem-solving aspect of technology. Our team has been a great inspiration to me in their ability to continuously navigate new challenges as they arise and consistently pull together to successfully design, develop, test, and deliver a quality product. I'm incredibly proud of our product and enjoy being able to play my role in ensuring that activities are occurring in alignment with the schedule and that nothing is missed in order to ensure the on-time delivery of our technology. 
What do you like to do in your spare time?   
I'm an avid outdoorsman and can often be found camping, hiking, backpacking, skiing, river floating, and generally taking in nature whenever possible. If pressed to choose I'd have to admit that I'm primarily a warm weather, sun, and water lover, but I do firmly believe that there is something enjoyable about each of the seasons that can be appreciated if you are willing to seek it out. Doing so makes it much easier to get through the drearier months of the year (I'm based in Seattle after all). 
What is one interesting thing about you that many people don't know? 
I'm a classically trained percussionist and have played in symphony orchestras, wind ensembles, drum corps style marching bands, musical theatre pit ensembles, jazz bands, percussion ensembles, solo competitions, rocks bands, and other musical applications — I'm sure I'm forgetting. I've also taught private drum lessons. I currently play drums in my somewhat longstanding local rock band Chrome Lakes, who are excited to return to playing shows around Seattle in the coming months. I've also recently reformed my old touring heavy rock band Just Like Vinyl now that we all live in the same town again and look forward to getting that band operational and playing shows again.