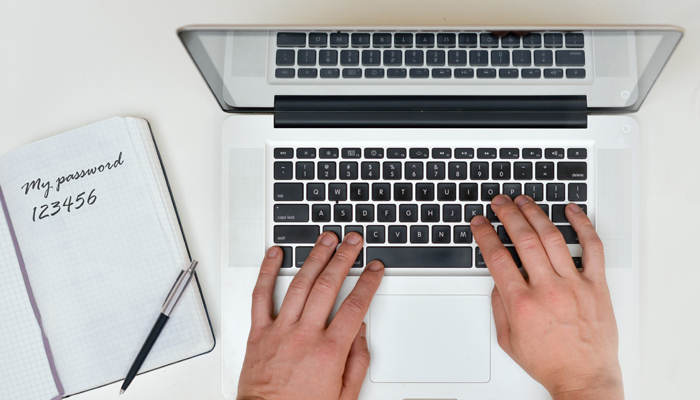 How many online accounts do you have? If you're like most people, you probably have multiple accounts for social media, entertainment, banking, healthcare, and your job. Remembering all the usernames and passwords is challenging, especially when IT experts recommend that passwords should not be written down in an easily accessible place.
This problem will only get worse. According to a July 2015 survey from Dashlane, the average user has about 107 online accounts and this number is expected to double by 2020. With every new company that offers a convenient new service or platform, there's yet another account for the user to manage.
In the healthcare industry, there is an explosive growth of new apps and sites that are revolutionizing the way people manage their health. While these new apps have the potential to be very helpful to users, accessing them requires creating even more accounts. A user may have separate accounts for their health insurance, wellness portal, employer's HR portal, and more.
This is where single sign-on (SSO) comes in. SSO allows a user to enter their username and password once, and then access multiple connected sites and services. SSO can extend beyond just usernames and passwords and can include features like multi-factor authentication (e.g. sending an authentication code to a user's phone) and biometric services. Though the technology has been around for quite some time, the need to implement SSO for all the systems that manage healthcare is greater now than ever.
A private exchange, which is an ecommerce platform for health and ancillary insurance products, is one example of a portal where the availability of SSO is crucial to long-term success. Since the advent of the private exchange, health plans, employers and brokers have strategized different ways of integrating it into the overall member ecosystem. Here are three ways that SSO can benefit a private exchange.
Create an easy and convenient user experience
The private exchange is one of many different sites that a health plan member may interact with, including health insurance sites, claims portals, and employer intranets. SSO can provide an easy and convenient user experience between all these sites, and alleviate any stress that comes with managing different online accounts. The easier it is for a user to access the different portals, the more likely they will continue using these services.
Improve security
How many times have you seen someone write their password on a sticky note attached to their laptop or their desk? This poses a huge security risk, and with the recent cyber attacks in the healthcare industry, IT teams are looking to close security loop holes. With SSO, the user will no longer have to remember multiple passwords to accomplish their daily tasks. This reduction in the number of passwords will reduce the need to write it down where it can be visible to prying eyes.
Expand service offerings
The software industry is booming with healthcare startups aiming to improve the healthcare experience. No one company can solve all of the healthcare consumer's needs, so it's important to have systems that can integrate with each other. With SSO, the multitude of systems becomes invisible to the user. A health insurance carrier can connect multiple external sites to their private exchange without negatively impacting the user experience.
Private exchanges need to be able to integrate with other carrier, broker, and employer systems. In addition to making sure that these systems are tightly coupled, it is equally important that the user is able to navigate easily between the various portals. For these reasons and more, SSO enables the private exchange to become the front door for a user's healthcare experience.