Without exception, state-based exchanges (SBE) strive for optimizing the customer experience. A positive experience impacts customer retention and the willingness to re-enroll. While out-of-pocket costs are a key deciding factor during plan selection and enrollment, the ability to find and retain existing providers is a leading consumer requirement, especially for those with chronic conditions. The financial consequences of seeing out-of-network providers is well documented. Switching providers is unpalatable and finding a health plan in which one's preferred doctor participates is critical. 
To address consumers' provider search needs, state exchanges in California, Washington, Idaho, Pennsylvania, and New Jersey have incorporated the provider directory functionality of the GetInsured platform, as well as doctor and facility in-network data from third–party data providers.   
Provider directory functionality that consumers seek 
About 70 percent of consumers shopping for health plans will add their providers as a search criterion. The goal of the modern decision support system should be to provide a simple, unambiguous, and straightforward experience for consumers, where the provider search capability is seamlessly integrated into the plan selection process. Consumers do not want to see different end results while searching, such as seeing their provider multiple times or with slightly different name variations and addresses.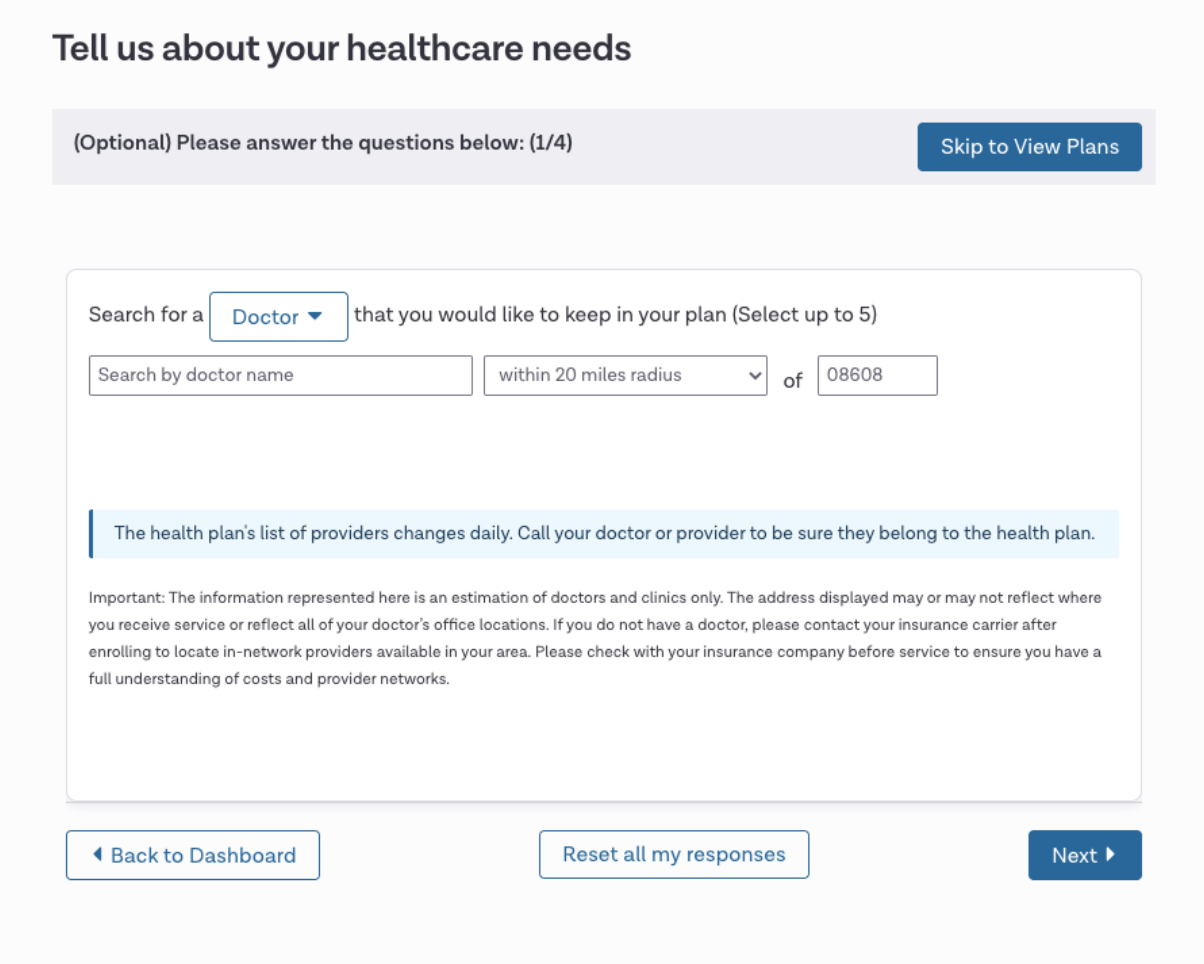 Acquiring and reconciling provider network data sets 
The industry struggles with a huge technical challenge: there is a lack of true unique provider IDs across all market segments. A physician may have two National Provider Identifier (NPI) numbers; a hospital may have tens of NPIs; and, of those NPIs associated with any provider, different carriers may use different NPIs than their peers. Over five years of continuous development of our technology, and drawing data from different sources, we map a given provider to our own unique ID number. This enables the unambiguous results consumers seek.   
Provider directories: what's ahead 
In the world of provider data, there is no single source of truth. The provider data quality problem is not limited to providers or carriers—it includes practices, hospitals, and license and certification boards. All these entities seek updates from providers through the credentialing process, overwhelming already-burdened physicians. In an ideal state, a physician would have one place to go to update their information and know that these updates would be disseminated to all the relevant places that need it. 
Credentialing is a billion-dollar function in and of itself, and it ought not to be. Ultimately, this is a national problem. Ideally, we see a centralized facility—similar to a credit bureau—for managing provider data and being the source of truth that serves many needs. This would generate significant industry-wide savings and benefit all constituents. While it may be initially expensive to get to that end-state, it would be much less expensive to maintain. Until you reach that nirvana, however, there is just going to be a patchwork of solutions that help, but never quite solve this problem.  
Today, the government holds carriers accountable for maintaining accurate provider directories,  as it is easier to deal with hundreds of carriers than millions of providers. But, ultimately, if providers are not giving carriers up-to-date information, then it is hard to hold carriers to task for this. 
Some states are creating their own state-wide directory; however, this again is essentially a collection of each carrier's data. So, unless the carriers' data is right, the state-wide directory could be a collection of not-quite-right data, with nobody owning the verification. 
Taking advantage of third-party provider management technology 
The health insurance industry suffers from a lack of standards when it comes to provider data and, ultimately, that is the problem we can and do fix. We eliminate the need for state-based marketplaces to have to develop the connectivity to carriers and the technology to eliminate the discrepancies in provider data. In the end, this reduces the cost and allows SBEs to achieve their functional objective of delivering better consumer experiences, while meeting their budget objectives.  
Case Study – Your Health Idaho 
Your Health Idaho implemented the provider search functionality in 2018 (for plan year 2019)  to enhance the consumer shopping experience in response to a significant number of consumers wanting to know if their provider was in network or not. Consumers, as well as some agents and brokers, felt that having this information up front would be useful in their shopping experience. 
In evaluating their options, Your Health Idaho considered Vericred, BetterDoctor, and Lexis Nexis, all of whom integrate with the GetInsured platform. Your Health Idaho wanted consumers to be able to understand their options at the point of sale, as the exchange's goal was to help consumers maintain a relationship with the provider they already had. The driving factor for selecting Vericred was their focus on data quality when it came to networks and providers.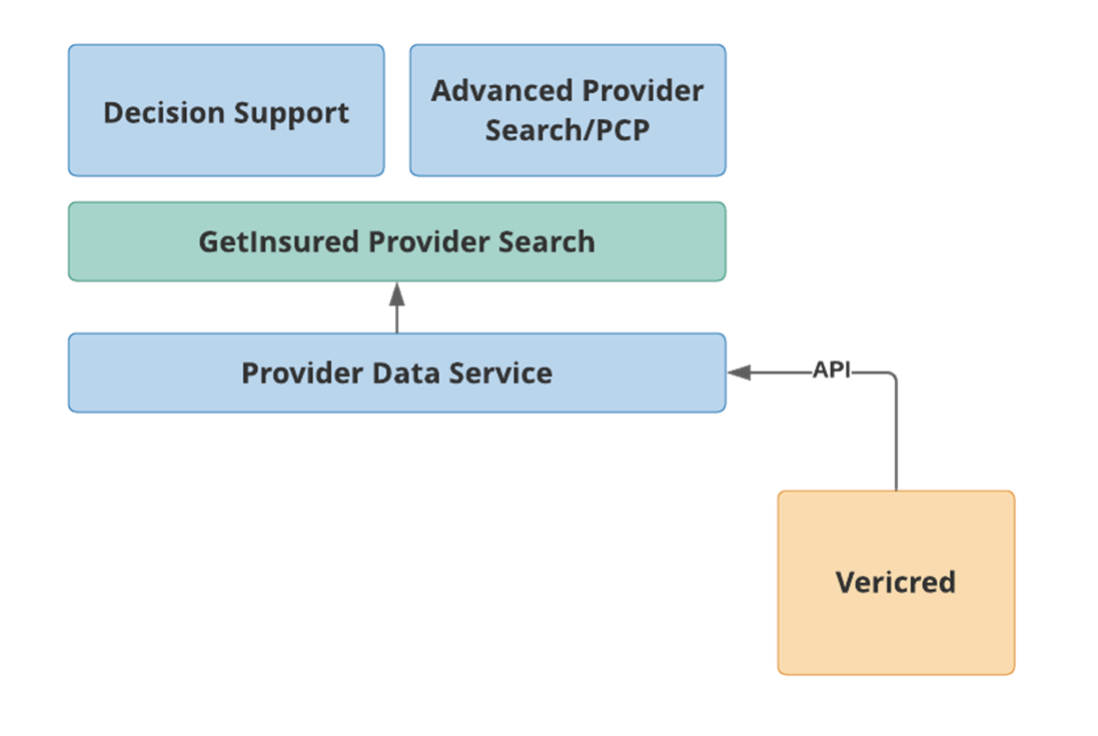 According to Your Health Idaho, an industry-wide challenge continues to exist for consumers when evaluating plans. The structures of healthcare facilities aren't as clear to the consumer. One facility, for example, may have multiple independent facilities within it and they may each have their own billing agreements with carriers. This is often confusing to consumers as all these facilities may have the same name. Providers maintaining their data with carriers continues to be a challenge. So, it is really important to have as updated a source of truth as possible.   
Your Health Idaho conducts an annual survey to assess how well the exchange is serving consumers. Of the people who responded to the survey and had enrolled in 2020 coverage, 65% said the provider search tool helped them select the plan they enrolled in.