Launching a state-based marketplace is a complex endeavor. Launching a state-based marketplace during a pandemic magnifies and adds to this complexity. Despite the obstacles COVID-19 added to 2020, or perhaps in light of the obstacles, the launch of Pennie™ — Pennsylvania's new state-based exchange — reaffirmed that the benefits of state-based exchanges (SBE) continue to outweigh those of operating on the federally facilitated marketplace (FFM). 
Pennie issued a press release on February 3rd announcing it will open a special enrollment period (SEP) in line with the new federal COVID-19 SEP. The release also shared the state's improved enrollment results after it's first open enrollment period as a state-based exchange. Right there, several significant benefits of having an SBE have been demonstrated.
Local health policy executed locally
COVID-19 has given us all a very real-life example of how having control over your state's health insurance market is critical. When the pandemic first began raging in early 2020, Pennsylvania was still operating on Healthcare.gov (the federal health insurance exchange, also known as the federally facilitated marketplace or FFM). When other SBEs began opening special enrollment periods to allow those impacted by job loss to enroll in health insurance plans, states on healthcare.gov did not have this flexibility. 
Several FFM states petitioned the federal government asking for them to open a special enrollment period, but they were denied. Now that Pennsylvania has made the transition to an SBE, it has the freedom to decide whether or not to mirror the new federal SEP. Of course, putting its residents' needs front and center, Pennie will be reopening on February 15th. 
Higher enrollment through awareness
Under the former administration, marketing spend to raise awareness of health insurance options on the exchange, as well as funding for navigators and assisters was drastically reduced. It would be hard to say that this did not have an impact on enrollment nationwide. A study done by GetInsured in 2020 showed that one-third (34 percent) of uninsured Millennials surveyed did not even know that they can obtain health insurance through ACA marketplaces. 
With a state-based exchange, the state can decide how to fund local marketing. Pennie made use of postcards, emails, online ads, point-of-purchase, out-of-home, TV, paid search, radio, community outreach activities, and media relations in both English and Spanish. Basically, they took the proverbial bull by the horns and got the word out. And that activity certainly paid off. 
By the end of Pennie's inaugural Open Enrollment nearly 338,000 Pennsylvanians enrolled in coverage, a more than 5,000 increase over last year. Over 75,000 new customers enrolled in coverage through Pennie, a 9.7 percent year-over-year increase.(1)
An added layer of benefit when it comes to marketing and outreach is that the state now has granular data about insured and uninsured citizens to better target communications from both population and messaging standpoints. Conversely, the FFM does not provide any data for marketing efforts. 
Lower premiums 
Since the launch of the Affordable Care Act, private vendors have developed modular systems for a fraction of the original cost of setting up an exchange. These savings go back to the state, allowing for the funding of reinsurance pools, to help increase enrollment, and lower premiums. On average, states can expect a 20 percent premium reduction when transitioning off of the FFM. Pennie's first open enrollment period demonstrates exactly these results with a 14 percent year-over-year average premium reduction.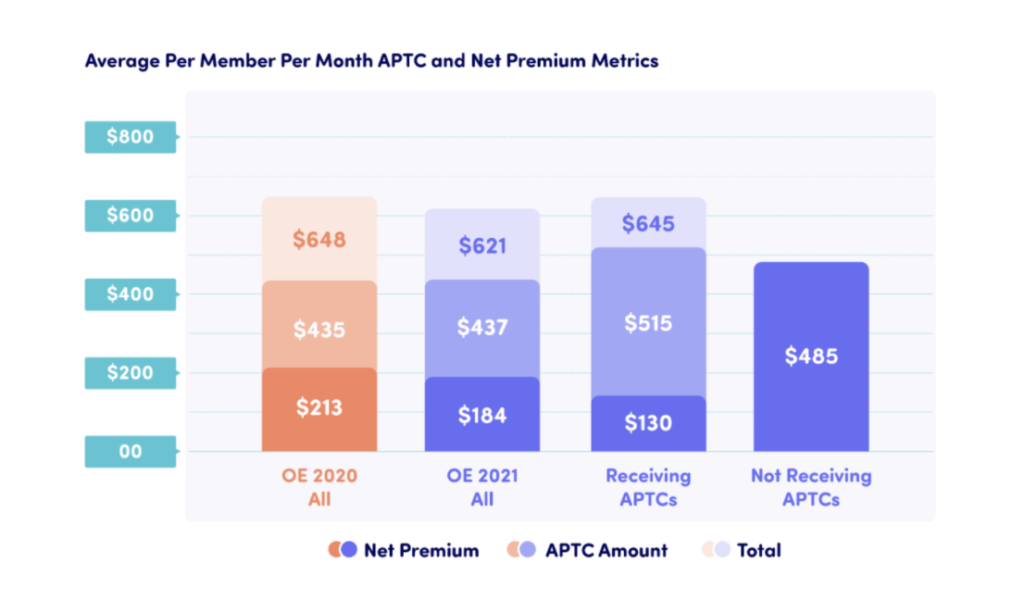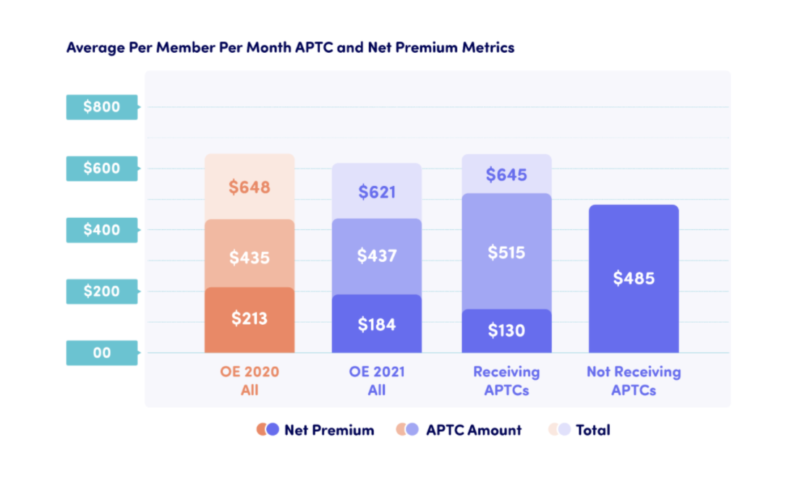 Through the implementation of a state-based marketplace and the premium savings realized through the Pennsylvania Reinsurance Program, the Commonwealth has expanded access to quality health coverage, seamlessly transitioned from Healthcare.Gov and connected more customers to the financial assistance for which they were eligible.(1)
Allow everyone access to coverage 
A State-Based Exchange enables the necessary flexibility to service consumers if they churn between Medicaid, the Medicaid buy-in and Qualified Health Plans (QHPs). Not only that, but the SBE system can help to transfer those who come to the site to enroll in a QHP, but actually qualify for Medicaid or other state-sponsored programs. 
Through Pennie's 'no wrong door' policy, over 44,000 households were transferred to either Medicaid or the Children's Health Insurance Program (CHIP) for more significant savings. In return, Pennie is currently helping over 30,000 households who were denied Medicaid and CHIP to enroll in the best plan for themselves and their families through pennie.com.(1)
Dedicated call center resources
Having a dedicated SBE call center helps to ensure the Consumer Assistance Center is solely focused on the needs and intricacies of a specific state, while also adding hundreds of jobs to the state's workforce. 
Nearly 307,000 calls were handled by the Pennie Call Center throughout Open Enrollment, from November 1 through January 15, 2021, with an average wait time of just over two minutes.(1)
There are many factors to consider when deciding whether or not to make the move off of the FFM. For most, if not all, states there is upside. 
We would love to walk you through what a transition might look like in your state, including cost savings, reinsurance options, and how to take the first steps. 
(1)Press Release – Pennie Exceeds Expectations & Extends Enrollment for COVID-19